Huntington's Disease Care, Education, and Research Center
A Huntington Disease Society of America (HDSA) Center of Excellence
---
The Huntington's Disease Care, Education, and Research Center uses a multi-disciplinary approach to the treatment of patients and their families. Consistent with Georgetown University Medical Center's devotion to cura personalis, or cure of the whole person, the HDCERC aims towards cura familia, or cure of the whole family. Our services and support encompass family members and caregivers.
Make a Gift
Give a gift online in support of the Georgetown University Huntington Care, Education, and Research Center.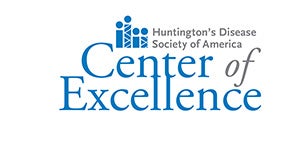 You and your family will benefit from our:
Team approach. Our program includes experts across the entire spectrum of care, from neuropsychologists and genetic counselors to therapists and social workers. All of these specialists are available in our clinic and regularly consult on patient cases.
Comprehensive treatments. Our specialists develop personalized treatment plans to manage every aspect of the disease: movement disorders, mood disorders and cognitive disorders.
Family focus. We realize that no family can manage Huntington's disease on its own without real social support. We are one of the only clinics that has a full-time dedicated social worker.
Commitment to research. Our Center is part of the Huntington Study Group, a collaboration of medical experts conducting research and clinical trials in the hopes of finding better treatments and ways to slow or stop the disease. Read more about our research and clinical trials.
Community locations. We believe it's important to provide care at locations convenient and easily accessible to our patients. We also have offices at MedStar Montgomery Medical Center in Olney, MD, and MedStar Health in McLean, VA.
For more information, including videos from clinicians, visit Huntington's Disease Center at MedStar Georgetown University Hospital.
---
Videos
Strategies for Managing Depression
Director Karen Anderson gives a talk on Strategies for Managing Depression at HDSA Convention 2016.
Ask Dr. Karen Anderson
Director Karen Anderson answers commonly asked questions about Huntington disease, including the benefits of participating in clinical trials. To see the questions, open in YouTube and click 'show more'.
---
Contact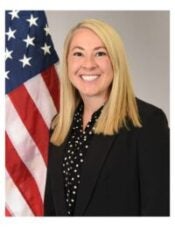 Emilee Piechota LICSW, LCSW, MSW
Licensed Independent Clinical Social Worker
Appointment line: 202-687-1366
Email: ep800@georgetown.edu
HDCERC Team
---
Resources
Huntington's Disease Society of America
The HDSA is a non-profit organization dedicated to improving the lives of everyone affected by Huntington's Disease through community services, education, advocacy, research and more.
---
The HDCERC is also a member of the Huntington Study Group, a non-profit that partners with various organizations and offers clinical trials seeking to find the best available treatment for HD.
---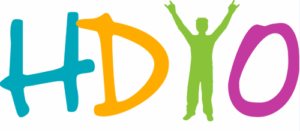 Huntington's Disease Youth Organization
The Huntington's Disease Youth Organization is a non-profit voluntary organization that provides appropriate information and education, along with support for young people impacted by Huntington's disease. For more information, please contact info@hdyo.org
---
The Enroll-HD study is a global observational study for Huntington's Disease families. If interested, please contact Erin Koppel.
---
Huntington's Disease research news in simple language.
---
---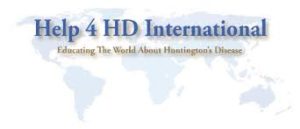 Incorporated and tax exempt in 2013, Help4HD's mission is to educate the world about Huntington's disease (HD) and Juvenile Huntington's disease (JHD) through its multimedia communications platform.
---
See Clinical Care Resources for more information on Huntington's Disease.