Translational Neurotherapeutics Program
Georgetown University Medical Center & Medstar Georgetown University Hospital
Mission: Optimizing collaborations between Basic and Preclinical Scientists and Clinicians. Establishing efficient pathways in bringing medicines that can improve, halt or restore function in neurodegenerative disorders from the bench to the bedside.
---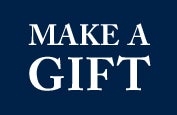 Please make a donation in support of this research.
If you wish to further specify funding to be used for clinical trial research or research of a specific disease, please also include that information in the special instructions box.
Collaborating Members
---
Research Areas
Alzheimer's disease (AD)
Amyotrophic lateral sclerosis (ALS)
Corticobasal degeneration (CBD)
Huntington's disease (HD)
Lewy body dementia (LBD)
Mild cognitive impairment (MCI)
Multiple sclerosis (MS)
Multiple system atrophy (MSA)
Frontotemporal dementia (FTD)
Parkinson's disease (PD)
Primary progressive aphasia (PPA)
Progressive supranuclear palsy (PSP)
---
Current Drug Trials
Our current work is investigating the use of Nilotinib in Parkinson's Disease and Diffuse Lewy Body Disease. View specifics on the clinical trial.
News about the Nilotinib trial:
---
Future Topics of Investigation
Bosutinib
ALSA/Target ALS funded Biofluids and Tissue Bank for ALS
Programs/Events