Erika Mitchell, DNP, FNP-BC, MSCRN
Lead NP/Director of Neurology Nurse Practitioners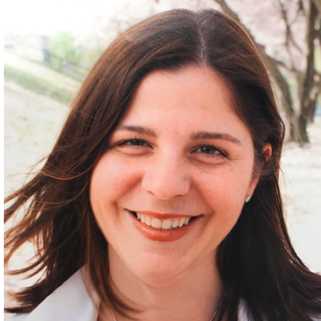 Biography
Dr. Mitchell is a board-certified Family Nurse Practitioner. She has been with Medstar Georgetown Department of Neurology since 2004. She has a special interest in the diagnosis, education and care management of persons with Multiple Sclerosis. She also has a special interest in the management of Intrathecal Baclofen Pumps for treatment of spasticity. She is actively involved in several MS research trials and has recently helped to develop an adaptive Movement for MS dance class.
Education
Bachelor Science in Nursing/ Bachelor of Science in Psychology, George Mason University 1999
Master of Science in Nursing, George Mason University 2004
Doctor of Nursing Practice, Georgetown University 2017
Publications
Mitchell, E. Pilot Program to improve transfer of care between Neurosurgery and outpatient Neurology post Intrathecal Baclofen Pump Implantation, Doctoral Defense Presentation, December 2016, Georgetown University, Washington, D.C.
Prokunina O, Haase D, Mitchell E, Ahmad A. Stress and MS: How Providers Can Use Patient-Reported Neuro-QOL Surveys to Address Symptoms of Anxiety in Multiple Sclerosis Patients. Poster presented at: Consortium of Multiple Sclerosis Centers Annual Meeting; 2019 May 28-31; Seattle, WA.