Derek Haase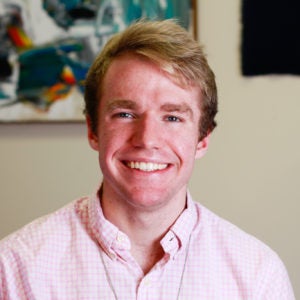 Clinical Research Coordinator
Director of Media and Patient Outreach, GUNCR
Biography
Derek is a clinical research coordinator for the Neurology Department at the Georgetown University Medical Center. He currently manages multiple clinical trials focused on multiple sclerosis. He also works closely with the MS and Neuroimmunology Center, working to implement new methods of outreach and communication with the patient population we serve.
Education
A.B. Political Economy, Georgetown University 2019
Publications
Prokunina O, Haase D, Mitchell E, Ahmad A. Stress and MS: How Providers Can Use Patient-Reported Neuro-QOL Surveys to Address Symptoms of Anxiety in Multiple Sclerosis Patients. Poster presented at: Consortium of Multiple Sclerosis Centers Annual Meeting; 2019 May 28-31; Seattle, WA.