Brian Barry, MD
Fellow, Multiple Sclerosis and Neuroimmunology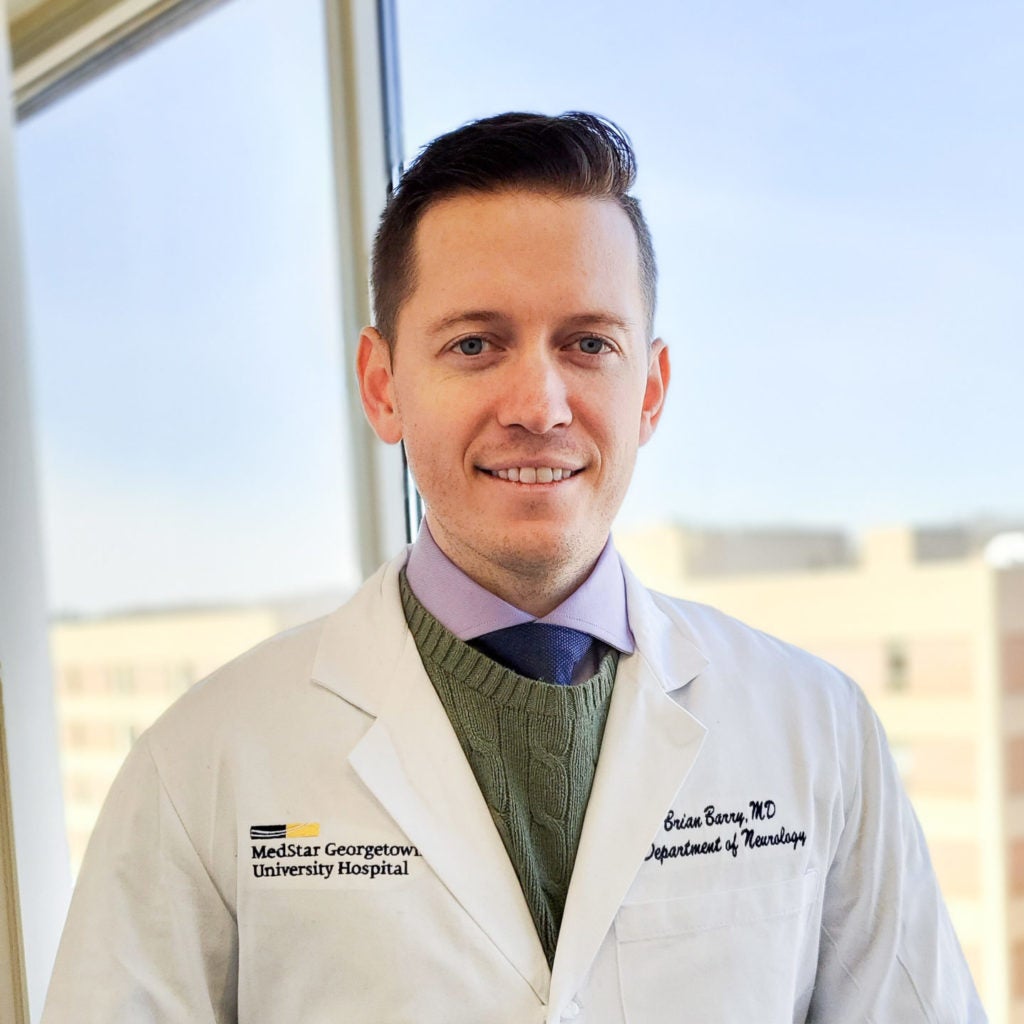 Biography
Dr. Barry is the current fellow at the MedStar Georgetown University Hospital MS and Neuroimmunology Center. He will complete his neurology training in Summer 2020 and transition to his new role on the teaching faculty at MedStar Washington Hospital Center, specializing in the treatment of multiple sclerosis and inflammatory conditions of the nervous system. He looks forward to continuing to work closely with the Georgetown neurology residents and serving the MS community of the District of Columbia and surrounding region.
Education
Medical School: Georgetown University School of Medicine, 2014
Internship: MedStar Washington Hospital Center, 2015
Residency: MedStar Georgetown University Hospital, 2016-2018
Fellowship: MedStar Georgetown University Hospital, 2018-2020
Certification: Neurology (American Board of Psychiatry and Neurology), 2018
Publications
Barry B, Shin R. Anti-CD20 Agents. Practical Neurology. 2020;19(2):33-36.
Barry B, Erwin AA, Stevens J, Tornatore C. Fingolimod Rebound: A Review of the Clinical Experience and Management Considerations. Neurol Ther. 2019;8(2): 241–250.