Neurosciences Grand Rounds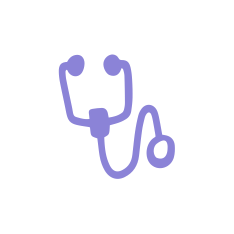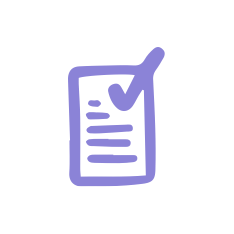 ---
The Grand Rounds sessions seek to promote excellence by informing clinical staff of advances in the spheres of research and patient care. Lecturers provide updates on scientific data that affect the practice of Neuroscience, and provide a forum for discussion to strengthen the relationship of practitioners between institutions, and to connect medicine to local and national communities.
---
Welcome from the Neurosciences Grand Rounds Director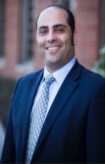 I would like to welcome you to the Neurosciences Grand Rounds at MedStar Georgetown University Hospital. Neurosciences Grand Rounds aim to maximize participation from clinical departments such as Neurology, Neurosurgery and Neuro-radiology, as well as basic and pre-clinical sciences on the medical and main campuses of Georgetown University. This is an invaluable opportunity for interdisciplinary training and participation by all members of our MedStar-Georgetown University community including clinicians, residents, fellows and researchers, nurses, teaching professors, post-doctoral fellows, patients and caregivers. The aim is to increase the value of training and education and highlight the great work of our community via interactive learning and involvement of local and external experts. The objectives are to involve the entire "medical and basic science team" and bring in nationally and internationally renowned neuroscience experts to keep up-to-date with cutting-edge treatments and research.
I encourage our community to contribute to the vibrancy of this opportunity at all levels including lectures, presentation of case reports and videos, current and future strategies of research and treatments, live patient presentations, and other opportunities that will increase learning and keep our team at the forefront of biomedical education, research and clinical practice.
Neurosciences Grand Rounds are scheduled every Thursday at 8 am in the conference room of the 7th floor of the PHC building. We also schedule invited talks on Thursdays at noon at the Gorman Auditorium of MedStar Georgetown University Hospital. If you would like to contribute to the learning, education and continued excellence of our neuroscience community, please contact us to schedule a presentation.
Charbel Moussa MBBS, PhD
Director-Neurosciences Grand Rounds
Associate Professor of Neurology
Director- Laboratory for Dementia and Parkinsonism
Scientific and Clinical Research Director- Translational Neurotherapeutics Program
National Parkinson's Foundation Center
Director- Lewy Body Dementia Research Center of Excellence
Department of Neurology, Georgetown University Medical Center
---
Current Schedule
---
Previous Schedules
---
Please contact Ashley Shapiro at Ashley.A.Shapiro@gunet.georgetown.edu if you would like to:
present at the Neurosciences Grand Rounds Lecture
register to receive CME credits
be added to the distribution list for upcoming lectures